Sustainable Poultry Programs:
ORGANIC POULTRY
ABF POULTRY
NATURAL POULTRY

Rogers Poultry is known for its
undisputed custom poultry processing expertise
. With
USDA Certification and three state-of-the-art facilities, over 200 experienced butchers, private labeling capabilities, unsurpassed supplier relationships
and a vast range of high quality and highly competitive poultry products, it's no surprise that our customers have relied on us for their poultry needs for over 85 years.
Today, our dedicated team strives to continue that long-standing tradition as the industry's leading poultry supplier by providing an unparalleled level of customer service and by ensuring that we have exactly what you need, when you need it. That includes Exclusive Sustainable Poultry Programs like our Rogers Reserve ABF and All Natural Chicken as well as, our Mary's Air Chilled Organic and Free Range ABF poultry.
So, no matter what you might be looking for from the finest cut-to-order Organic, Antibiotic Free or Natural Poultry, to distinguished Sonoma grown free range turkey, Rogers has ALL the poultry items you need!
Custom Processing Capabilities: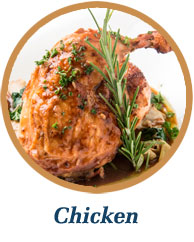 Whole & Cut Up Fryers
Marinated Rotisserie Fryers
Airline Breasts
Boneless Skinless & Boneless Skin On (filet/butterfly)
Tight or Regular Trim Options
Flattened or Pressed Breast Options
Tenders
Random Breast Meat
Bone-in Breasts
Boneless Skinless Thigh Meat
Drumsticks
Thighs
Whole Leg or Leg Quarters
Wing Products
Roasters and Stewing Hens
Diced/Cubed Boneless Skinless (white/dark)
Fajita Strips Boneless Skinless (white/dark)
Ground Chicken (white/dark)
Smoked Chicken (whole or boneless breast)
Livers & Gizzards
Necks, Backs & Feet
Bones (frame/back)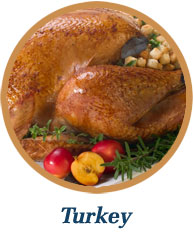 Whole (Hens & Toms)
Fresh Boneless Breast
Willie Bird Free Range & Organic Hens & Toms
Mary's Free Range & Organic Hens & Toms
Willie Bird Free Range Turkey Bacon
Willie Bird Free Range Smoked Turkey
Oven Roasted Premium Turkey Breast
Ground Turkey (white/dark)
Turkey Burgers
Thigh Roast
Tenders
Wings
Drumsticks
Holiday Turkeys (Refrigerated and Frozen)
Necks
Gizzards