BRCGS Certificate -Site Code: 1235124
At Rogers Poultry we make Food Safety a top priority. How could we afford not to when our reputation as an industry leader in poultry and center of the plate products has been built for over 85 years on our strong commitment and strict adherence to Food Safety protocols. Rogers Poultry is proud to be consistently recognized by Safe Food Certifications through their independent audit as an organization that demonstrates a commitment to the highest standards of food safety and quality.
---
HACCP PROGRAM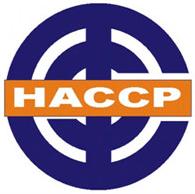 Rogers Poultry operates in complete compliance with all USDA requirements for the production, sale and distribution of Poultry and Meat products. Additionally we operate in compliance with the Seven Principles of the Hazard Analysis and Critical Control Point (HACCP) regulation.
The HACCP plan, validated by scientific information, is reassessed each year by the HACCP team to assure compliance with the regulation.