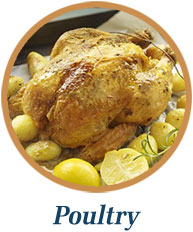 At Rogers Poultry we know that you require only the freshest, finest quality poultry to meet your unique specifications and high standards. And, no one does poultry better than us! Whether you're looking for the finest Organic or Free Range ABF Poultry, distinguished Sonoma Grown Free Range Turkey or a variety of Wild Game, Rogers has all the poultry items you need.
Read more…
---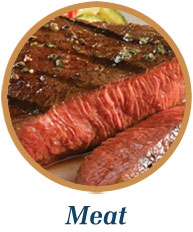 From premium dry-aged Beef and Duroc Pork, to domestic Lamb and the finest Veal, Rogers proudly offers the quality and variety of items that your Meat Program requires.
Read more…
---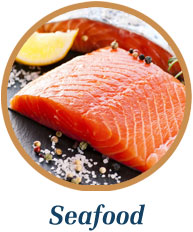 Rogers knows that you require seafood items of the upmost quality with a price you can trust. We work with only the most reputable suppliers to bring you everything your Seafood Program requires from Ahi Tuna Steaks, Salmon Filets and Sea Bass to Snow Crab, Shrimp, Scallops and a variety of lobster items.
Read more…
---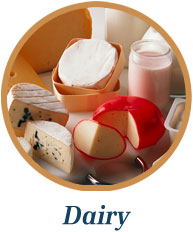 Whether you need butter, cheese, milk, yogurt or other staples for your dairy program, Rogers has you covered. We may be known for our expertise in protein but we also know that our customers need a reliable partner when it comes to dairy.
Read more…
---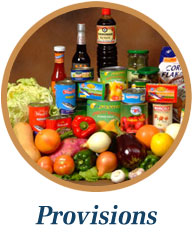 Rogers makes sure we have the top brands you trust at competitive prices so you can confidentially stock everything in your kitchen from Dry Goods & Groceries, to Frozen Foods, to Beverages, to Paper Goods & Disposables, to Cleaning Supplies and Janitorial. We may be known as the industry leading poultry expert but with over 85 years of experience in the foodservice business we've learned a few other things along the way… and we think we do them pretty well.
Read more…
---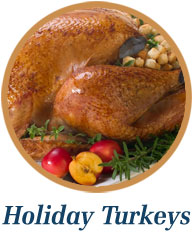 Every Thanksgiving and Christmas, Rogers Poultry delivers thousands of turkeys to businesses all over Southern California, who in turn give them to their employees as Holiday Gifts for jobs well done.  From the finest and freshest Free Range Turkey's to a variety of frozen options, Rogers has been unparalleled on pricing and service for more than 50 years.
Read more…