Felix's BBQ with Soul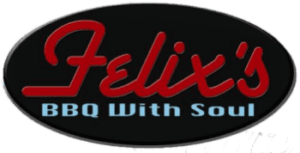 Passion, Perseverance and Soul – common threads found amongst virtually all truly great restaurants. Felix's BBQ with Soul whole heartedly embodies all three. Felix's incredibly soulful southern style menu elevates and refines BBQ in a way that exceeds all expectations. The obvious amount of care put into everything they do gives a sort of southern swing and soul to every dish they serve. Founder, Felix Berry, says it best – "BBQ is what we do. Soul Food is who we are."
In 2008, amidst the recession, Felix's BBQ in Oceanside California was born. Inspired by his dear friend Ruth, who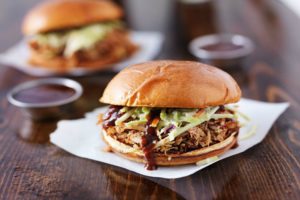 reminded him of his mother and owned a restaurant called "Ruth's Place" in Santa Ana, Felix Berry took a risk and opened his very first restaurant – Felix's BBQ with Soul. Ten years later (with no shortage of passion, perseverance and soul), Felix's has beat the odds and is thriving! The menu is a bit smaller than when they first opened, to maintain the highest levels of quality and consistency, but they continually mix it up to take advantage of seasonal ingredients and keep things interesting. From their warm family-style vibe to their wildly popular Catfish, Mac and Cheese and Fried Chicken dishes (to name just a few), it's no surprise that what started amidst a recession 10 years ago has expanded to two locations (Oceanside and Lake Elsinore) and an ever-growing catering business.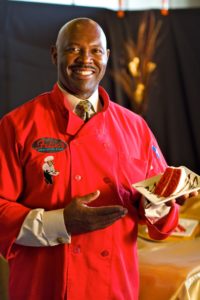 Getting to know the man behind the restaurant, Felix Berry, helps explain how this little BBQ restaurant survived when so many didn't. Felix, like many natural born restauranteurs, got his start cooking at home in the South with his mom and family. This is also where he learned the true meaning of soul food, which as he explains is "the level of care that goes into cooking and serving food…giving the best of what you have to those you love…cooking from the heart." It was his very first job (at just 12yrs old) working as a bus boy at Mitchell's BBQ in Ohio, that Felix learned the art of BBQ. However, the story doesn't end there. Felix went on to play football in college and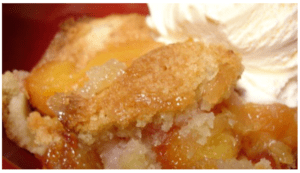 eventually start his career in business – not in the restaurant industry! Ultimately though, the story and his true calling comes full circle as his love for cooking and hospitality lured him back to the kitchen. With experience at Boars Head Formal Restaurant Training and having started a catering business at 25 years old, Felix was more than ready for the challenges that would lie ahead in opening a restaurant of his own. And thank goodness for all of us BBQ loving folks that he did!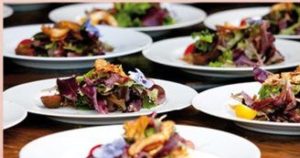 Behind the success of Felix's BBQ is not just a great man with a great story, but an even greater culture. Felix believes that the service industry has a "higher calling" and that the real joy of the business comes from making a difference in people's day to day lives. This doesn't just apply to his customers but also his staff. Felix looks at his business as a "platform disguised as a restaurant" where he can encourage and help his staff to "grow right now, be happy with their lives right now and not delay happiness today for some future plan." In doing so, he not only develops every area of talent in the restaurant but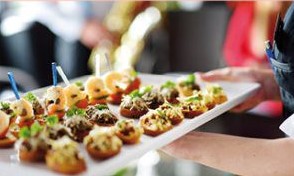 ultimately creates a passionate culture that breeds success. Felix knows that nurturing a healthy curiosity in his people to want to be the best in class and experience the joy of a job well done is vital to success – "without the passion of your team – success is limited." As for his customers, Felix feels that "hospitality may be becoming a lost art and shouldn't be just reserved for white linen restaurants but all restaurants – even hot dog stands!" This philosophy combined with some solid core values makes it easy to understand why Felix's BBQ is and will continue to exceed all expectations – recession or not!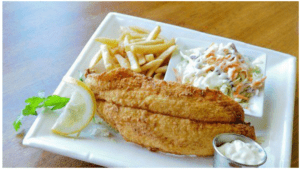 As Felix's continues to grow, their involvement in the community also naturally grows with them.  From their support of the Womens Resource Center to local schools and churches, the list is too long (and getting longer) to count. You can be sure that giving back to the community will always be a top priority for a restaurant like Felix's where one of its core values centers around the difference it can make in peoples day to day lives. We look forward to helping them continue to do just that.
To contact Felix's BBQ with Soul or see what they're doing next go to www.felixsbbq.com. All of us at Rogers Poultry would like to thank Owner and Founder Felix Berry of Felix's BBQ for allowing us to be a part of their journey and for the wonderful insights they provided, which allowed us to write such an interesting and informative article. We hope it's provides some value to our readers and invite all of our customers to participate in our Customer Spotlight. If interested, simply contact your Rogers Sales Associate or call us toll free at 800.889.8280.