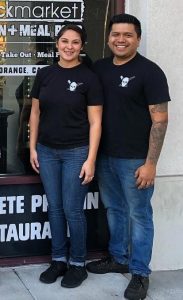 There are few things that can light a fire beneath you more than an impending wedding date. Such was the case for Chef Bryan and his wife Margarita Tapia, founders of Black Market Meal Prep. Getting fit and preparing for what they wanted to be one of the best days of their lives, meant that eating healthy had to be a top priority. With the lack of exciting meal prep options available, Chef Bryan leveraged his 7 years of culinary training, creativity and passion for food to start prepping his own healthy meals. Little did Chef Bryan know that from this one seemingly simple decision, Black Market Meal Prep would be born. As they say, "necessity is the master of invention!"
Chef's Bryans healthy transformation didn't go unnoticed, ultimately losing
80 pounds, and soon he was being asked to prep the same healthy and delicious meals for other people too. Everyone who tried his food loved how great it tasted and the word spread! Chef Bryan was soon prepping 20-30 meals while working full time and planning his wedding. Having a true entrepreneurial spirit, he and wife Margarita didn't stop there and decided to create a logo, get on social media and setup a website for ordering. Just two and a half short years later they found themselves prepping 2,000 meals in Chef Bryans mom's kitchen using only two 36" griddles and two refrigerators. And of course, Bryan was making all the deliveries… sometimes in the middle of the night just to get it all done! In very little time, Black Market Meal Prep had made a name for itself in one of the most competitive industries out there. An impressive accomplishment to say the least!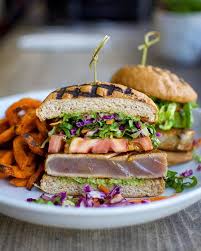 At the heart of Black Market Meal Prep are founders Chef Bryan and Margarita Tapia. Chef Bryan found a passion for food by the age of nine and as a child even drew pictures for his mom of what he wanted his future restaurant to look like. He attended the Culinary Institute of North Orange County, where he learned the fundamentals of the culinary arts. After graduating, he started training in some of the top restaurants in Orange County including Taco Maria in Costa Mesa and Broadway in Laguna Beach. Additionally, he spent part of his career selling food service equipment and helping design restaurant kitchens which truly rounded out his knowledge of the restaurant industry. Chef Bryans goal of always wanting to own a food driven business, the inspiration of his wife Margarita and the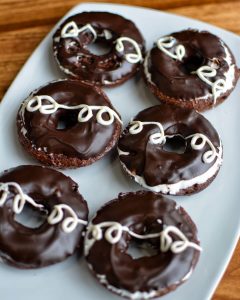 overwhelming demand for healthy and delicious food were ultimately what inspired him to start Black Market Meal Prep. Margarita Tapia is the perfect counter balance to Chef Bryan and a huge part of their success. Margarita is a mechanical engineer (the left brain of the family), foodie and responsible for running the business side of the Black Market operation. Her background makes her the natural fit to run the day-to-day operations and her work at Black Market has made the company what it is today. Together, they create a well-balanced powerhouse with her laser focused on the healthy growth of the business and he on creating only the highest quality food that is both delicious and nutritionally sound. Can you say dynamic duo!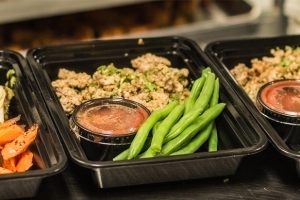 Today, Black Market has firmly established itself as a player in both the Meal Prep and Restaurant industry with a restaurant location in Orange and a meal prep commissary in Huntington Beach. With Chef Bryan's, "Chef Inspired" menu, Black Market has elevated the typical meal prep offering and created healthy food that's enjoyable, diverse and keeps customers wanting more. How often can you say that about truly healthy and nutritionally balanced food? To take advantage of peak seasonal ingredients and keep customers from getting bored, both the meal prep and restaurant menus change frequently but consistently feature only the highest quality ingredients (e.g. Mary Organic Free Range Chicken). One month the meal prep menu might offer an Asian flare and the following month a Greek flare. While the restaurant menu changes less frequently, customers enjoy similar "chef inspired" items such as the house favorite "Bison Burger" with its custom-made black sesame whole wheat bun. If just the sound of that doesn't get you hungry, I'm not sure what will. In addition, with an abundance of gluten free, dairy free and vegan options on both menus, there's a healthy and delicious option for everyone.
With the goal of opening a second restaurant location in the very near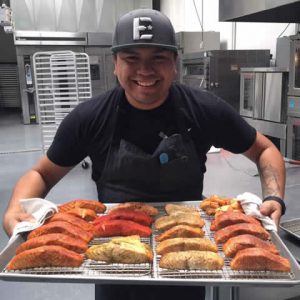 future and establishing themselves as a one of the first true "Protein Inspired" restaurants in Orange County (already a big market in Vegas), Black Market Meal Prep isn't slowing down! There's no doubt that we'll see Black Market Meal Prep and founders Chef Bryan and Margarita Tapia, transform their industry niche and bring us even more industry leading, "Chef Inspired," healthy meal options for years to come.
To contact Black Market Meal Prep or see what they're doing next go to www.blackmarketmealprep.com. All of us at Rogers Poultry would like to thank Chef Bryan and Black Market Meal Prep for allowing us to be a part of their journey and for the wonderful insights they provided, which allowed us to write such an interesting and informative article. We hope it's provides some value to our readers and invite all of our customers to participate in our Customer Spotlight. If interested, simply contact your Rogers Sales Associate or call us toll free at 800.889.8280.
Spotlight Featured Recipe:
Asian Sweet Chili Turkey Meat Balls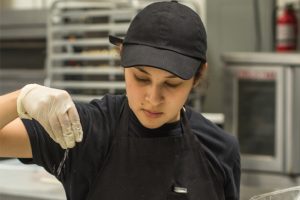 Turkey Meatballs
1 pound 93/7 ground turkey
3 egg whites
1/2 cup rolled oats
1 cup caramelized onion
2 Tbsp of Sesame Oil
1/4 cup Coconut Aminos
Combine all ingredients in a large bowl and refrigerate for at least 1 hour or overnight. Weigh 2oz Meatballs onto a baking sheet with parchment paper. Preheat oven to 350 degrees and cook for 30-35 minutes until internal temperature of meatballs reach 160 degrees. Set aside keep warm.
Asian Sweet Chili
1 Tbsp Coconut Oil
2 cups No Sugar Added Ketchup
1/2 cup Coconut Aminos
1/2 cup Orange Juice
1/4 cup Rice Wine Vinegar
2 Tbsp finely chopped ginger
3 Garlic Cloves Finely Chopped
1 Tbsp Sesame Oil
1-2 Tbsp Sriracha (Desired Heat)
In a small saucepan set on medium to low heat with coconut oil and add garlic and ginger.
Once garlic is golden brown Combine rest of ingredients into pan. Leave at Medium to low heat and mix thoroughly. Let simmer for 10-15 minutes. While meatballs are still warm place in a bowl and add sauce and toss. Goes great with any rice and your favorite veggies.